GARIFUNA and GARINAGU: UNESCO, proclaimed the Garifuna Language of the Garinagu People and Garifuna Music and Dance of the Garinagu a Masterpiece of the Oral and Intangible Heritage of Humanity. * Welcome To Seine Bight Village *.. by Ben Palacio.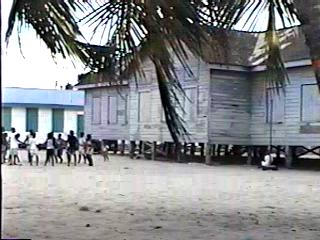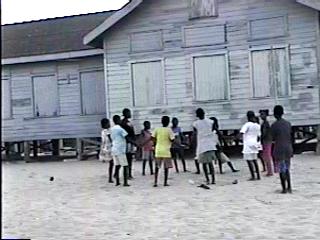 ---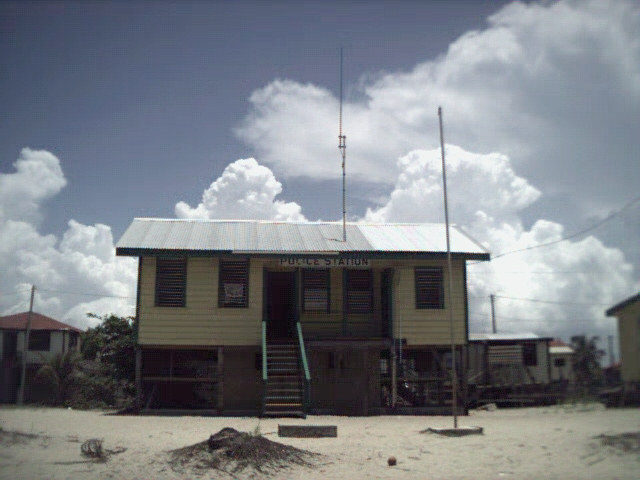 About 30 miles south of Dangriga, 700 or so Garifuna villagers call Seine Bight home, subsisting on fishing, hunting and homegrown vegetables. The obvious reason to make a stop at Seine Bight is the culture, the beaches and the secluded swimming spots with coconut trees to string your hammocks. Nestled in a bight, Seine Bight is a flat, sandy coastal village about ten feet above sea level and stretches four miles along the Placencia Peninsula. It is one of the five Garinagu communities in the Stann Creek District, located about 68 miles south of Belize City, about 30 miles south of Dangriga, 19 miles from off the Southern Highway near South Stann Creek and 3 miles from Placencia.
Seine Bight has a population of about 700 persons with 136 families. The village is still predominantly a community of Garinagu who are devoted Roman Catholics.

Seine Bight Police Station - Photo by Gustavo Palacio

---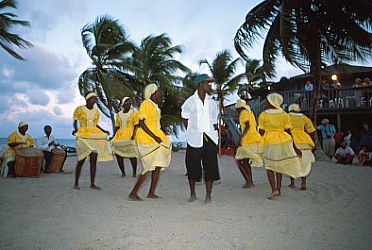 Seine Bight Villagers continue to practice traditional drumming, singing and dancing. Traditional dress is worn for the dances including unique masks and head dresses. Some performers may wear bells or shell beads that rattle when they dance. The performers will stage a dance with musicians at short notice at your hotel or your party.
They will teach you how to dance to the local music. Garifuna folk music is the basis for the popular Punta Rock. Drink stout or local bitters, made by soaking special herbs and bark in strong rum. Bitters has a special kick and its legal. You can go native at Sam's disco where there is dancing to punta and reggae, or Wamasa a Seine Bight nightclub with live entertainment on weekends.


---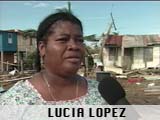 Seine Bight seeks equal treatment
While it is clear that significant relief is beginning to arrive in devastated areas, it is also apparent that not all of it is being distributed equally. The imbalance, hopefully temporary, may be justified by many factors...but that doesn't make it any easier for those who believe they are getting the short end of the stick.

Jacqueline Woods, Reports:
Five miles may not seem a long distance, but for the residents of Seine Bight and Placencia villages has meant the difference between a full belly and an empty stomach. This morning when we visited Placencia residents at a command post we observed them having a hearty breakfast, complete with cocoa. While further north in Seine Bight there was no command post, nor any significant amounts of food to be found. The residents say they have not been receiving any kind of supplies and have had to send a crew fifty miles to Dangriga to buy food and water.

Lucia Lopez - Teacher, Seine Bight Village:

"So we are trying the best, and any vehicle that would come by, I would stop them and negotiate with them. Mr. Canton had sent somebody, he checked with me and I told him that we haven't received any help, no food, no water. Those who have money send their kids to Dangriga to buy water. We are here stranded as hell."
There appears be no organised movement in the village to address the situation. It is not certain why it looks as if Placencia has been receiving the bulk of supplies, but things seem to be better organised in Placencia Village.


---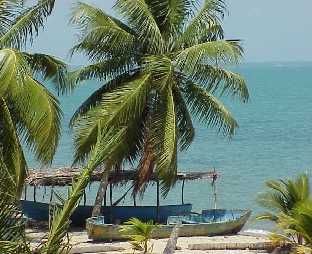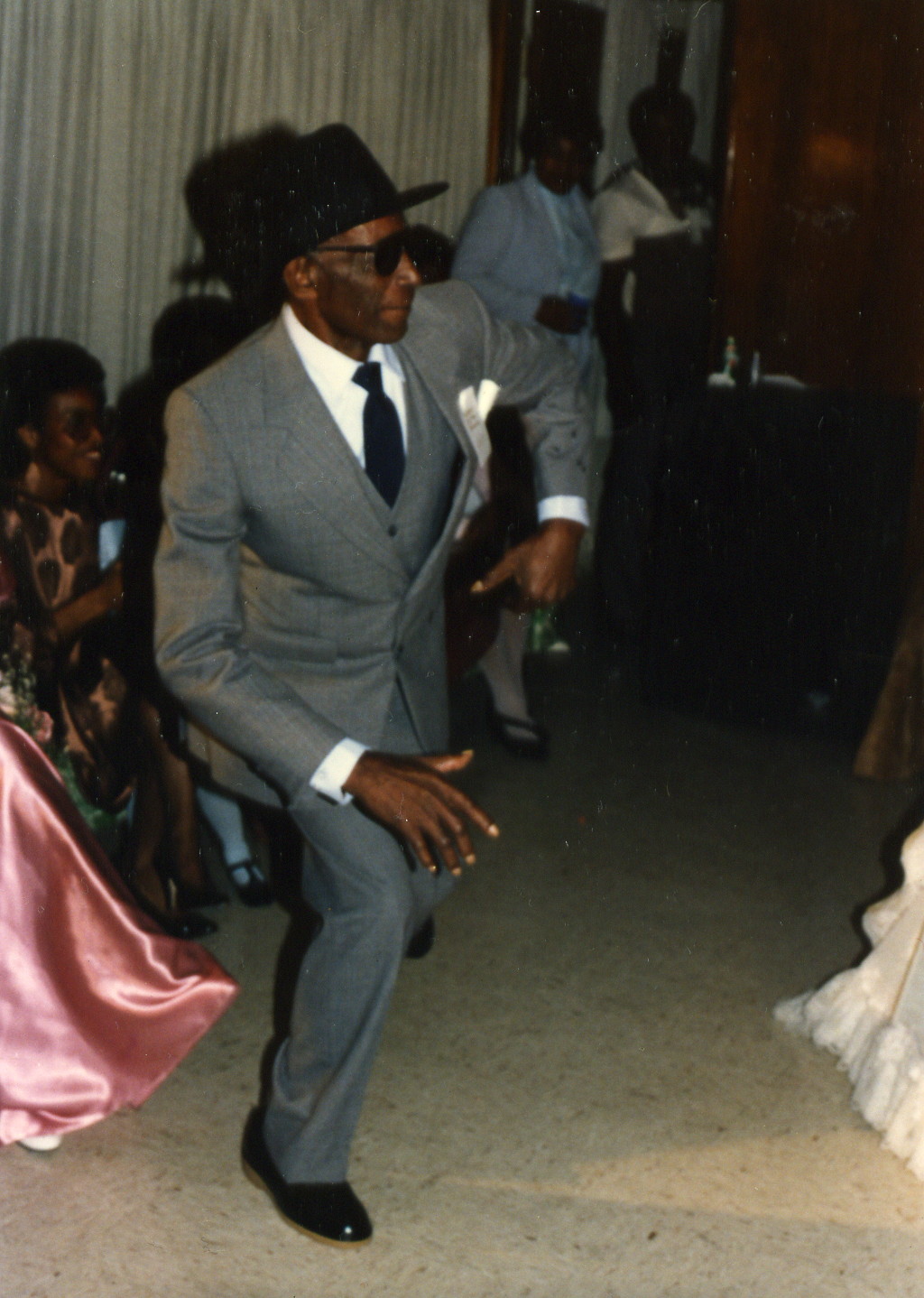 According to Master Fisherman Balbino Palacio:
Seine Bight village was ideal for fishing but the peninsula was not so ideal for farming hence they found it neccesary to cross the lagoon west to the main land for more fertile farming land. They farmed near-by and went as far inland to what is now called George Town (then called California).
Traditionally the Seine Bight Garinagu were known to live by the sea and do the farming nearby, but not too far inland.


---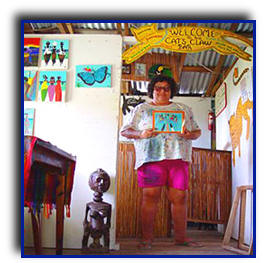 You can have dinner and dancing at Lola's. Have a garifuna style dinner and be entertained by dancers. Some call her Madonna or Lola. Some people need one name. Lola is one of them. Just Lola, thank you very much. For those of you visiting beautiful Placencia Peninsula, you must travel to Seine Bight village to meet this remarkable woman… Lola. Artist, singer, composer, writer of short stories, a full length novel, and a published children's book, Belize Kat Tailz, (which Lola both wrote and illustrated) - the gift and talents of this woman go on and on.
Born in Belize City, Lola has called Seine Bight her home for thirteen years. She comes honestly by her unique creative gifts. Her father, Luis, was a stone carver of angels and headstones, and created hand painted tiles. Her mother, Lina, was a gardener and the only florist in Belize City for many years, selling roses and ferns grown in her own yard.
Before Lola could even speak, she was drawing pictures with her mama's nail polish and lipstick. When her older sister Julie hit her, Lola would draw a stick figure of her sister, complete with the correctly colored outfit Julie was wearing. Lola would quietly present this picture to her mama, and mama knew that Julie had caused her youngest daughter some trouble! When Lola was old enough to handle things herself, she took care of Julie in her own way. She put a tarantula in her sister's bed!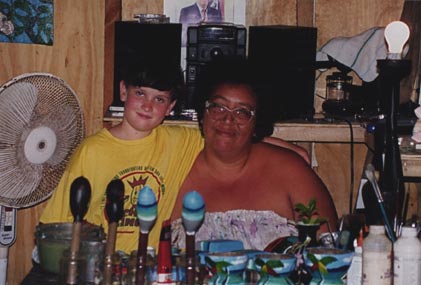 Lola continues to be a spitfire, expressive, animated, and dynamic. Lola paints everyday. It is her passion, simply what she must do. "Painting is not work," she says, "It is my Pleasure. I'm having fun". And having fun creating is what Lola is all about, whether it is in glorifying the female form, or capturing everyday Garifuna life in her paintings. She uses the brightest acrylics she can find, producing bold paintings and masks. Lola also creates dolls, wall key chains and shakahs (maracas), whit mostly natural materials found right on her land on the lagoon in Seine Bight. It is a treat to watch this very gifted lady work in her studio.
While Lola privately admits to loving her metal music, "the head banger stuff," if you make a trip up to Seine Bight to Lola's Cat Claw Gallery, Bar and Café, there is a good chance she will perform and sing for you. She used to sing in a rock band in Mexico City. Ask her to sing you a beautiful song she has composed. It is a quiet, lovely song, as far away from head banging as you can find. And she will perform it on a keyboard synthesizer. For in addition to being a gifted painter, Lola is also a one person band.

Not only will Lola impress you with her artistic abilities, but she will also fill your belly, on Saturdays and Sundays, with fresh homemade foods. Her specialties include Garifuna dishes, chimole, sere and other local delicacies. Vegetarian meals are also available, and if it's a fresh fruit salad you crave you have come t o the right place. Beers, stout, wines, sodas and juices will satisfy anyone's thirst. On Saturdays, sample her exquisite barbeque chicken with homemade pepper sauce.
If there is one experience you must treat yourself to while you are visiting Seine Bight Village "The Jewel Of The Peninsula" , Head over to Lola's Cat's Claw, on the lagoon in Seine Bight Village, for an excitingly unique experience…art, music, food and of course, the creator of it all…Lola. Can be reached at PHONE: 603-0398, Complete dialing number is: 011-501-603-0398

---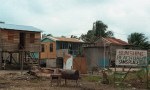 The pirates always seemed to know the best places to get away from it all and are said to be responsible for finding this particular hideout in 1629. Subsequently occupied and named by a transplanted French Canadian community, Seine Bight is truly a tropical paradise that will live up to the most discriminating beach connoisseur's standards. Accommodations are widely available in a range of options to suit most budgets, and tours into the interior as well as diving, fishing and boating excursions are easily organized.
---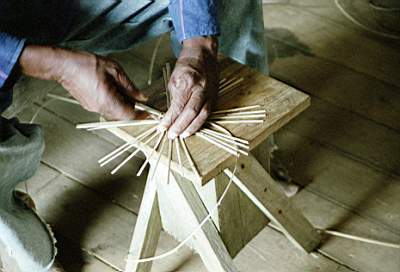 Seine Bight artists produce many unusual and beautiful artifacts. Paintings of local wildlife, flowers, and fish, as well as village and holiday scenes are very popular. Some of the older residents still make straw hats, woven baskets, and trays. Many of the village women make dolls dressed in traditional clothing. Carvings of fish, lizards, scorpions, tarantulas, and snakes, as well as hand carved hair barrettes, bracelets, and napkin holders are some of the items local artists make. Many of the carved items are then hand painted. Paintings are done on coconuts, sea shells, wooden plaques and of course canvas. One local man crafts intricately carved sailing ships. While not all these items will be available at all times the artists are usually happy to show you their work.


---
Vern"s Kitchen - Photo by Gustavo Palacio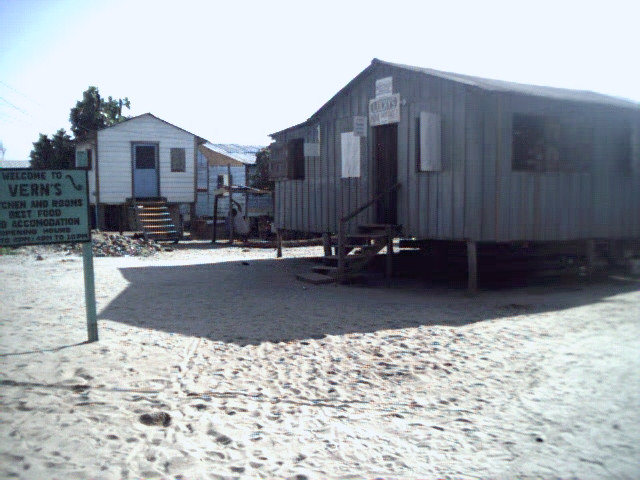 Many traditional garinagu dishes are prepared and eaten every day in homes throughout Seine Bight. Local cooks prepare hoodut, darasa, fried fish, rice and beans, boilup, fried plantain, bundiga (also known as Matilda foot) and many other native dishes everyday. Many of the local ladies will prepare dishes of local food as take out and there are two local restaurants serving garifuna and creole food daily. Seine Bight ladies produce a local bread (shaped like a large bun) fresh daily. Other pastries such as "coconut crust" and "powder buns" are sold casually by several families. Traditional food relies on the use of local produce. Ground food such as yams an casava, bananas green and ripe, fish and lots of coconut are featured in Garifuna cooking. The flesh of the coconut is used in cooking as well as the milk and coconut oil.


Western Horizon Restaurant & Bar RIGHT. For a Latenight peice of fried chicken. OPEN until 11:p.m.



Local vegetables include cho cho, cabbage, cowfoot, celantro, breadfruit and green banana.
In addition to several local style restaurants Seine Bight has several fine dining establishments including an Itailian style restaurant, a Medditerannean-carribean style restaurant, an American style restaurant and a pizza/ice cream restaurant. Also gourmet Asian and American cuisine featuring seafood, beef, chicken, fresh fruits and vegetables at the seaside Blue Crab restaurant.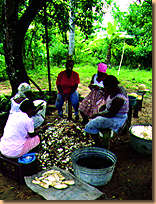 Many local fruits and vegetables are eaten here, many of them unfamiliar to non-belizeans. Mangos grow throughout Seine Bight and during the season many varieties are available from the trees. Favorite varieties include blue mango, lady slipper mango, number eleven mango, and hairless mango. Other fruit trees growing in Seine Bight includes cashew fruits, coco plums, sea-grape, blackberry (not the american blackberry, the belizean blackberry grows on a tree), craboo (a small apple tasting fruit used in deserts and wine), custard apple, and soursap.
All christians are welcome at sunday service at the Seine Bight catholic church. Besides the Catholic Church there are two temples of the Dugu religion. Dugu is the native religion of the garinagu. Ceremonies are held to rid the family of evils such as bad luck or illness. Rites include singing, dancing, drumming, eating, and drinking. Visitors are welcome at the temples. Women should cover their hair with scarves.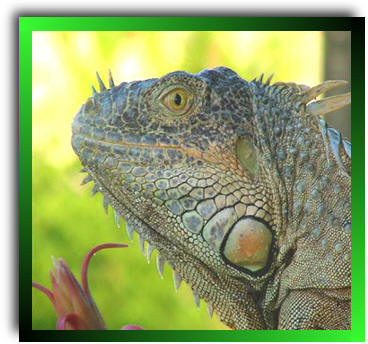 Don't go chasing them either because although they are not aggressive by any means, they do have real teeth and a powerful tail, strong enough to break a small dog's legs! However if you grabbed one by the tail, it may break off, as a defense mechanism. It will grow back, but not to its original splendor. Iguanas are also proficient swimmers and often lounge on tree limbs over the water where they sometimes drop to make their getaway.
Iguanas in many regions are endangered. In Central America they have been hunted as a food source since the ancient Mayan's time. Some say their meat has medicinal purposes (like curing impotence) and most agree their eggs are a delicacy. They are particularly sought after during lent and Easter. The females have eggs then and the going rate last April was around $15 BZ for a female iguana with eggs. The females have roughly 8 weeks gestation and can produce 60-100 eggs. They have become so scarce in Nicaragua that they have been officially protected there since 1997. While not officially protected in Belize, more and more Belizeans are realizing their tourism value is higher than the reward for hunting.

---

Young"s Bar in Seine Bight - Photo by Gustavo Palacio

A few minutes before the church services started, the towns-people were sitting in their pews and
talking. Suddenly, Satan appeared at the front of the church. Everyone started screaming and running
for the front entrance, trampling each other in a frantic effort to get away from evil incarnate.

Soon everyone had exited the church except for one elderly gentleman who sat calmly in his pew without
moving, seeming oblivious to the fact that God's ultimate enemy was in his presence. So Satan walked
up to the old man and said; "Don't you know who I am?"
The man replied, "Yep, sure do."
"Aren't you afraid of me?" Satan asked.
"Nope, sure ain't." said the man.
"Don't you realize I can kill you with a word?" asked Satan.
"Don't doubt it for a minute," returned the old man, in an even tone.
"Did you know that I could cause you profound, horrifying, AGONY for all eternity?"
persisted Satan.
"Yep," was the calm reply.
"And you're still not afraid?" asked Satan.
"Nope," said the old man.

More than a little perturbed, Satan asked, "Well, why aren't you afraid of me?"
The man calmly replied, "Been married to your sister for 48 years."

AMEN

---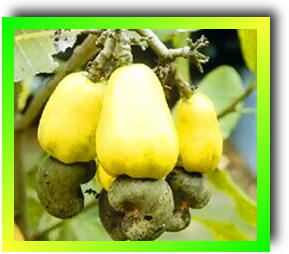 CASHEW ..These trees can grow to 30 feet tall. The fruits themselves can be either red or yellow and the seed hangs from the bottom of the fruit. The fruits are edible when ripe (March-June) and are sweet-tart. You can eat them right off the tree but avoid the skin around the stem and the seed; it can cause burns and blisters on your skin. A sweet wine is made from the fruit. Miss Rosenda Aldana (next to Daisy's Restaurant) and Miss Nora (behind the Space Monkey) often make it locally but the Traveller's brand liquors also bottles it. Ask for it in the grocery shops.
The seeds themselves are toxic until roasted. They are collected and dried on zinc over a three day period and then roasted in an aluminum pan over a fire made from coconut husks. Along stick is used for roasting because the seeds are very oily and pop in the pan. They are roasted until blackened and then thrown in the sand to stop the cooking process.
It is a special art to then crack the seeds: with the long arch side up you must gently tap the length of the seed to get to the nut. Cashew seeds can be found in stores under the Luna brand label or sold by vendors on the streets in the major towns.

---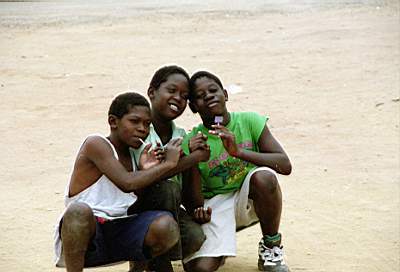 SEINE BIGHT CHAIRMAN SPEAKS OUT::


DEVELOPMENT AND ENVIRONMENT CLASH - stop orders halt major development projects in Hopkins and Placencia area
by Adele Ramos

SEINE BIGHT, Wed. Aug. 21, 2002
"Sustainable development" was once a concept touted primarily in environmentalist spheres, but over the past weeks, local authorities and concerned residents of Southern Belize have demonstrated that they, too, believe in it as a sound principle, and are willing to fight "tooth and nail" to see that even heavily financed developers do not irresponsibly trample Belize's prized natural resources, the heritage of upcoming generations. The chairmen of the neighboring villages of Placencia and Seine Bight, Stann Creek District made the first move by coming together to protest a million-dollar operation in the Plantation Development area of the precious Placencia peninsula - a major tourist destination for the country. The end result was a stop order issued by the Department of the Environment (DOE), which brought the hasty development to a screeching halt.
In the second instance, the DOE was again called to intervene to stop the destructive bulldozing of the shoreline of a development, which, according to area resident Tricia Wipfler, threatened the stability of more than 23 acres just north of Hopkins Village, Stann Creek.


---
The old Seine Bight Village Church Bell .. by Ben Palacio

On Sundays this bell was rung three times.
These were known as First Bell - Rang ONCE every thirty seconds for THREE MINUTES
Second Bell rung TWICE every thirty seconds for THREE MINUTES
THIRD Bell rung THRICE every thirty seconds for THREE MINUTES


On week days it rings at 7:30 a.m. This would be 1/2 hour before school classes begin. Then again at Midday.

When there is a residential fire in the village this bell is rung in QUICK SUCCESSION (fast & rapid) heralding the assistance of all able-bodied persons to show up with THEIR BUCKETS or other water containers and head to the nearest well or seashore.

There they will become a part of a human chain of bucket runners. (This wailing ring pattern was known and called GADOBLE. In Seine Bight every one is a member of the Volunteer Fire Brigade.

When there is a death in the village REGARDLESS of the age or time this bell was rung EVER SO S-L-O-W-L-Y invoking an erie feeling throught everyone in the village.
When its calm or if the wind is NORTHERLY the bell was heard as far a Mango Creek.






Seine Bight Church Rebuilding - Photo by Gustavo Palacio

---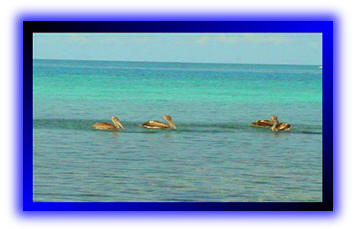 While the Placencia area thrives from heavy foreign and local investments in tourism, Leonard Williams, the chairman of Seine Bight's Village Council, and Glen Eiley, Placencia's Village Council chairman, have both told the press that they are prepared to make their concerns heard against the attempt of a foreign investor - who has reportedly bought a sizeable piece of property in the Plantation area - to cut the Placencia Peninsula. The channel thus created would connect the Caribbean Sea in the east with the Placencia Lagoon in the west, and transform the Peninsula into an island.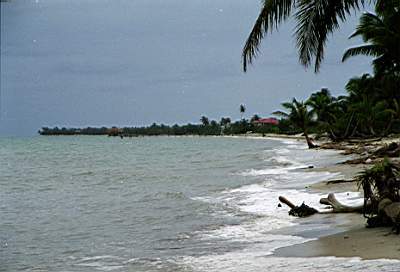 But Eiley said that it is not just the cutting of the Peninsula that is the problem, but recent attempts to dredge an area located about 5 miles north of Seine Bight to establish an oversized marina. A major gripe against the project has to do with allegations that no official clearance - environmental, land use, or otherwise - had been given by Government for the undertaking, and so on Thursday, August 8, local authorities sought the intervention of the Department of the Environment, which stepped in by issuing an order to halt the operations, pending a review by authorities in Belmopan.




---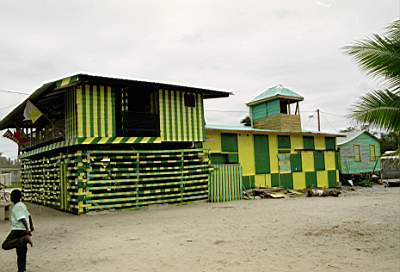 Seine Bight Village OLD WAMASA & NEW WAMASA CLUB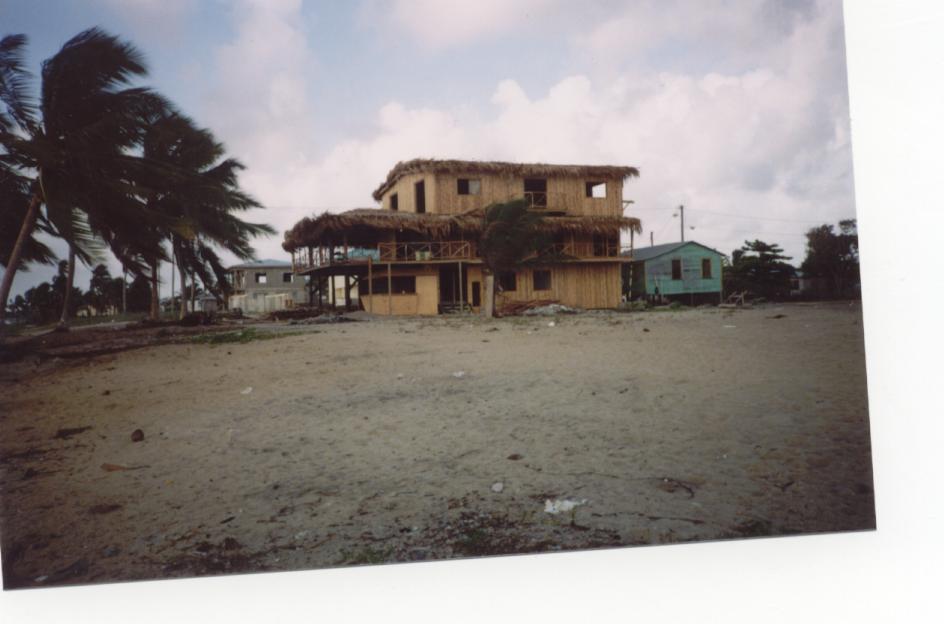 But maybe you would prefer the rustic charm of a room in town. Auntie Chigi's Place will fill that bill. It's a colorful wood frame building of green with yellow trim. Auntie Chigi's appeals to backpackers and those who really want local flavor. Smack dab in the middle of town, too. Inside, there are five rooms with very simple but clean surroundings, shared bathrooms. Rates are US$20 per room. Contact Edna Martinez in Seine Bight Village. If you can't find it, just ask.
Once in Seine Bight, head over by the hurricane shelter to a little place called Sunshine, the local bar/disco run by Herbert Ramirez. There's natural wood on the outside, pale blue walls inside, four HUGE speakers, and room to dance to punta rock and reggae. A notice tacked to the wall reads, 'Attention: No loafers allowed. No bad words allowed. Avoid unnecessary arguments. No credit until tomorrow. Please do not spit on the floor.'
Take your choice of libations, including bitters, a potion made of various roots and herbs marinated in rum. "De bitter, de better, mon!" Well, it is bitter. But not bad. Especially after the first one or two.
Just as with Seine Bight, some of the best resorts around Placencia Village are north of town. Rum Point Inn (tel. 501-6- 23239; fax 501-6-23240; in the U.S. tel. 800-747- 1381), operated by George and Corol Bevier and son Wade Bevier, is certainly one of these and a long favorite of divers from around the world. Only moments from the Placencia airstrip, it offers odd formed concrete caba– as that resemble igloos. Inside, these present a cool, spacious, tropical atmosphere, attractively furnished with hardwood furniture and native plants. There's hot and cold water, private baths and fans. One of the assets of Rum Point is its extensive library of books and videotapes on the region. High-season rates are US$175 single, US$224 double, including all meals, which are served in one of the most-attractive dining rooms in Belize; June 1 to mid-November rates are US$150 single, US$185 double.
.



---
Eiley believes that the fines and penalties for violations need to be stiffened, because wealthy, foreign developers oftentimes come in with the attitude that they can "throw their money before them," and generally hold the sentiment that "the people in Belmopan can be bought."
"We have seen several cases where people have violated rules and have said that they don't know …and they come from the First World ...they are scolded, cuffs sometimes are slapped on their wrists, but when you turn around, they are given permits," Eiley charged.
"We understand the benefits of tourism, but are tired of people disrespecting the laws of this country," he further stated.

---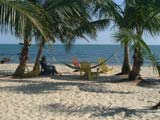 Williams told the press on Monday that he is calling on Government to prosecute the developer in court, and to lay a fine, sizeable enough to send strong message that "if you want to develop you have to do it the right way," and "not just because you have money, you can do what you want."
He is also calling on Government to have the developer fill the canal that has already been dredged as close as 10 meters from the main highway.
Meanwhile, the Department of the Environment is monitoring the situation in Hopkins Village. Chief Environmental Officer, Ismael Fabro, told the press on Monday that two orders were issued last Thursday, August 15, 2002, to Hopkins Harbor Development Subdivision - the first was an abatement order to restore the beach allegedly damaged by their operations, while the second was a stop order requiring them to halt bulldozing.

---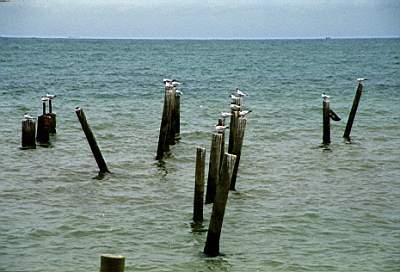 Fabro said that the DOE is pursuing legal action in the case of both the Placencia and Hopkins developments. If the DOE wins its case, the developers could face fines of several thousands of dollars, or imprisonment, or both.
Fabro, who visited the site earlier this week, has informed that following the abatement order, the developer had already initiated the restoration of the Hopkins site. However, restoration has been temporarily halted, pending an assessment by the Coastal Zone Management Authority and its counterparts in Government on the most practical way to rectify the situation without creating a bigger problem.





---

Resident Tutor of the University of the West Indies, School of Continuing Studies, Dr. Joseph Palacio, said that it is rare to hear this kind of action being taken by the people of the South.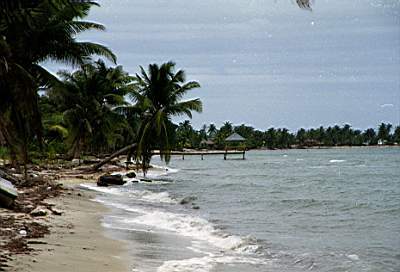 "It is a good example of empowerment," Palacio said, adding that the joint initiative of the Placencia/Seine Bight chairmen is testimony to how the people of Placencia and Seine Bight continually work together, despite ethnic differences. The people of Seine Bight are primarily Garinagu, while many of the Belizeans in Placencia are Creoles.
Williams told Amandala that he was away in the United States when Eiley, Placencia's chair, stepped in to initiate the intervention. The two have been working side-by-side to help ensure that development on the Peninsula moves forward, with due respect for the environment.



---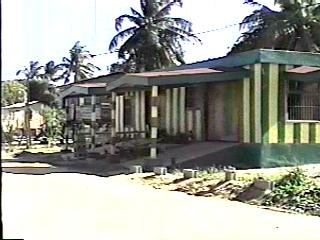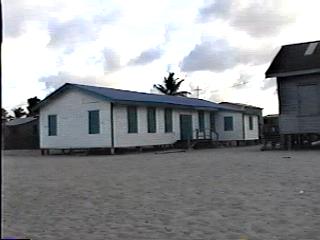 ---
| | | |
| --- | --- | --- |
| Lucky Dube, Garifuna drummer in front of the Sea Spray Hotel in Placencia, Belize. He and his band, 'Lucky Dube' are the best drummers around. For your entertainment needs just ask for Lucky Dube in Seine Bight or Placencia. | | Calling the 'JohnBoy and Billy Big Show' from the Sea Spray Hotel in Placencia with Norman Leslie and Lucky Dube. |
| | |
| --- | --- |
| | |
| The 'Camelot Snack Castle', the best fried chicken in and around Seine Bight, don't miss it if you're in the neighborhood! | The Children in Seine Bight do not know what racism is. |